Why Strength Matters in Friendships
Supportive friendships strengthen parents, kids and the people they love.
Families can't do it all on their own. To be strong, parents and children need a support system filled with trusted friends, family, coworkers and other caring adults. People they can turn to for encouragement or a helping hand in times of need are priceless resources. Supportive friendships help parents and children care for each other. And strong families can share their own resources with the friends and family that surround them.
Whether you're building connections as a family or you're part of a family's network of support, giving and getting help is a natural part of friendship. Being a supportive friend makes those you help stronger and builds up your own network of caring friends and family—so you grow stronger, too.
You can help make a family strong.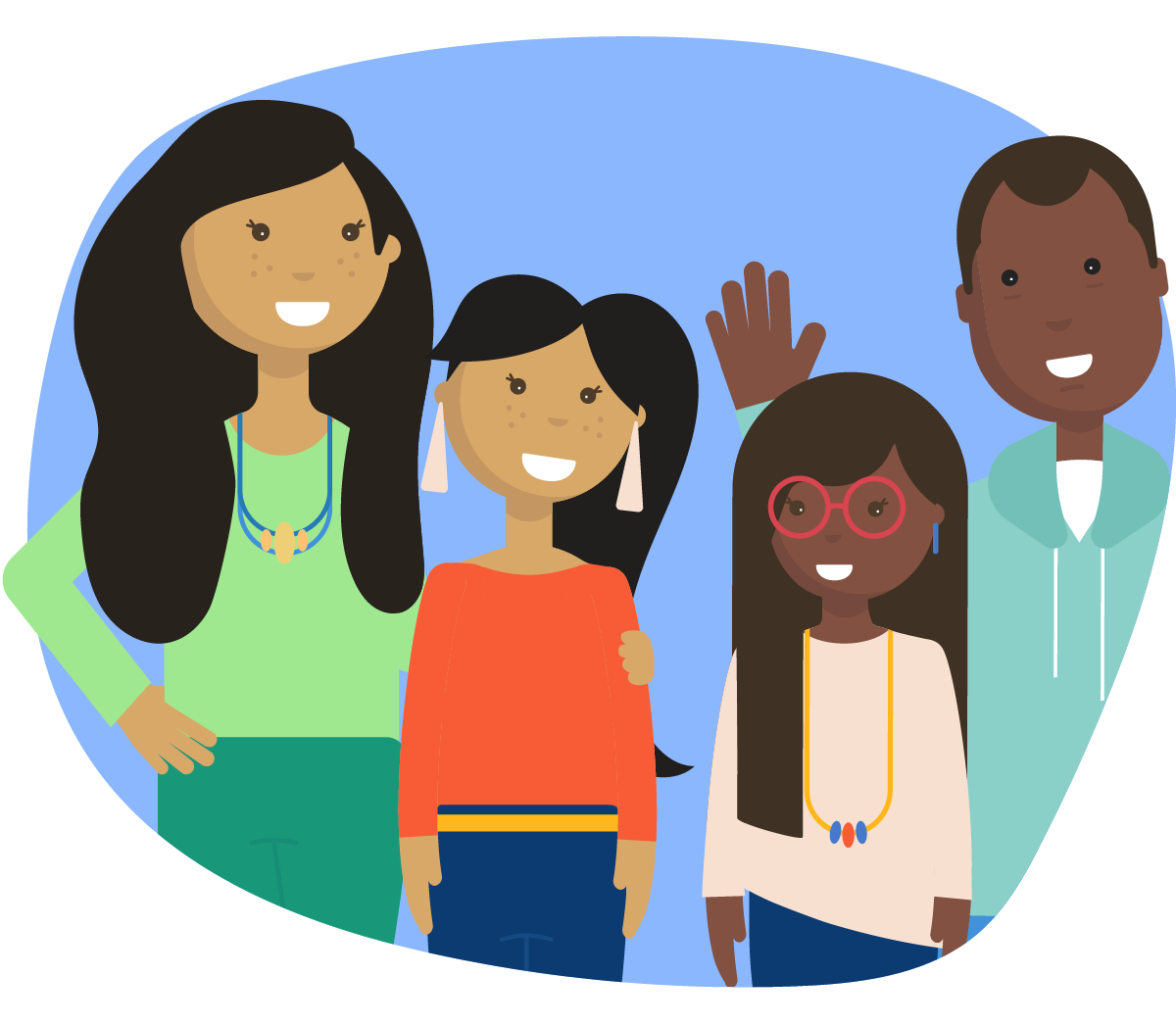 Whether you're in a parenting role or not, you can help families grow stronger. There are plenty of ways for friends, family, neighbors and mentors to support families as they build each of the 5 Strengths:


Play with a child
Listen without judgment
Share child care or offer to give a parent a break
Show interest in a child's joys and challenges
Help someone find a resource they need
Attend a teen's performance or sporting event
Accept help when you need it
Encourage parents and children by pointing out their strengths
Thank you!
Thanks for taking the time to tell us about your family. We are unable to publish every story and stories will not appear immediately after being submitted. Stories may be edited for length and context. Also, stories may be incorporated into other Prevention Board resources and materials. Questions? Learn more about our Policy on Further Disclosure or Use.
The Wisconsin Child Abuse and Neglect Prevention Board may use or share my story or any part of it for public awareness and educational purposes. I also understand the Prevention Board may edit my story for length or content. By granting my permission, I release the Wisconsin Child Abuse and Neglect Prevention Board, its employees, directors, and agents from any liability related to the disclosure or use of my story or any part of my story.
See Why Strength Matters.
Families don't gain these strengths on their own. Learn more about how they build them together, with the friends and communities that surround them.
The 5 Strengths
Research shows all families benefit when they have these 5 Strengths, or Protective Factors. The 5 Strengths can positively affect family life and the many things you do with and for your kids. Learning more about them can help you find ways to build these Strengths within your daily life. Explore each of the 5 Strengths below: