Building Inner Strength
Keeping it together – and even growing stronger – during times of stress.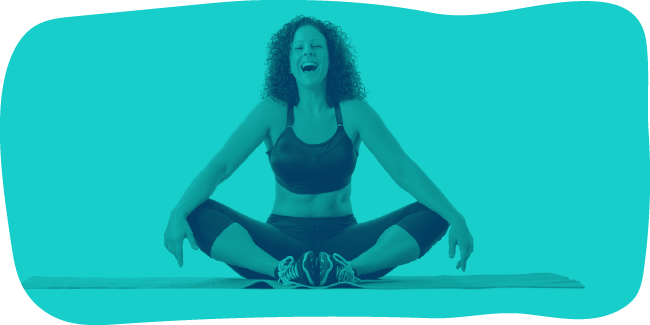 Raising a family is stressful, but staying strong and flexible when things get tough can help you guide your family through challenges. Nurturing your own inner strength builds parental resilience. Parental resilience allows you to manage your feelings, solve problems with a clear head, take care of yourself and shelter your children, even when things are difficult.
Inner Strength can look like…
Taking a breath or counting to 10 before you react
Staying flexible when things don't go as planned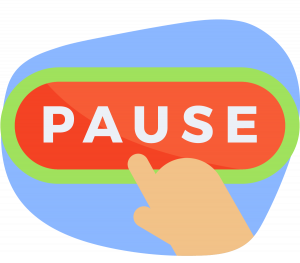 Taking a breath or counting to 10 before you react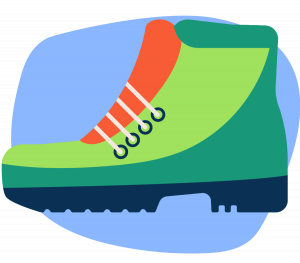 Taking time to recharge
Staying flexible when things don't go as planned
Hear From Parents
Listen as parents and grandparents share how the 5 Strengths are important for their families and why they want other families to understand them too. 
Ask Yourself…
There are no right answers. Thinking about these questions can help you understand your family's strengths.
Generally speaking, is your inner voice more positive or more negative?
Learn More
Everyone has an inner voice. The way we think and feel about our daily experiences is called self-talk, and it can be helpful or harmful. Being your own worst critic can damage your self-confidence and can fuel depression. But when that inner voice is positive, you are more likely to feel empowered. When you have negative thoughts, be kind to yourself—just like you'd support someone else—and seek out strategies that help you cope.
Do you feel guilty about taking time away from your kids?
Learn More
Sometimes the connection we feel to our kids or the message that we hear from family, friends and even the media makes us feel guilty about getting away. But taking some guilt-free time away from your family responsibilities is a healthy choice for you and your kids. Deliberately set time aside for yourself. Just a few minutes of regular relaxation can go a long way toward building your inner strength.
When your child has a problem, do you blame yourself?
Learn More
It's hard to avoid the self-blame game, especially when you feel pressured to be a perfect parent. Instead of obsessing about what you think you've done wrong or could have done differently, focus on the steps you can take to guide and support your child. Letting go of blame, focusing on your child's needs and moving forward builds your inner strength—and your child's.
Tips to Try
Finding time for relaxation and reducing stress is important for parents to be able to Build Inner Strength. Download the Building Inner Strength PDF and try these tips:
Build in "me time". Start with something small and simple like grocery shopping alone or a short walk with a friend.
Feeling overwhelmed and unable to think of something that will fit into your busy life is not unusual. You are not alone. 
Remember that people need and enjoy different things. Some like relaxing activities; others new challenges. Find what works for you.
Don't give up. Ask for help or ideas from a friend. 
Take Action
Once you understand the Five Strengths and why they are important, you will want to take action and  explore how you can build them in your own family. Take a look at the ideas and exercises below, or download the Building Inner Strength PDF to find more about what to look for, where to learn more and what you can do to support your inner strength.
Boost Your Inner Strength
Guiding your family through tough times can feel overwhelming. While there is no magic formula, there are things you can do to increase your ability to cope.
Acknowledge feelings: Consider what you're feeling, why and how it is affecting your life.
Be kind to yourself: Have confidence in your ability to manage stress and find solutions.
Remember your strengths: Build your confidence by thinking about how you have overcome past challenges.
Make a plan: Even if the options are limited, planning your next steps can be helpful.
Boost Your Child's Inner Strength
Learning how to cope with setbacks helps kids grow and prepare for future challenges. You can help your child get through difficult experiences and develop their inner strength.
Pause and listen: Let kids process experiences before jumping in and fixing things.
Talk about it: Ask kids how challenges make them feel. Don't interrupt. Repeat your understanding of what they say.
Look for positives: Problem solve together. Try to identify any good that may come from a challenge.
Seek support: Know when your family is overwhelmed, and seek help from a professional, like a doctor or counselor
Reduce Your Stress and Anxiety
Every parent has times when it is difficult to shake feelings of anxiety or stress. Trying to decrease these feelings can boost your inner strength so you can focus on meeting your child's needs—and your own.
Get physical: Dance, jump, walk. Physical activity is a proven stress reliever.
Use scent: Surround yourself with your favorite relaxing scent from candles, flowers or baking.
Find a positive distraction: Tune out troubling thoughts with your favorite music or a movie.
Enjoy nature: Spending time in an outdoor setting can be very soothing.
Activities to Boost Family Strength
There are simple things you can do to help each member of your family feel connected, calm and loved. These feelings increase the inner strength of each person and for your family as a whole.
Share happy stories and memories: Remind each other of the positive experiences you have had together.

Make time to laugh and play together: Just take time to enjoy being with one another.

Point out things you like about each other: Help each member of your family feel good about themselves.   
Show each other affection: Share hugs, kisses, pats, squeezes, smiles, winks, fist bumps or whatever works for each member of your family.               
Resilient Wisconsin is a statewide initiative to improve the conditions in which people work, live, and grow through trauma-informed resources, tools, and education. Go to Resilient Wisconsin to learn more. Resilient Wisconsin is a initiative of the Department of Health Services.