Learn the 5 Strengths that keep every family strong.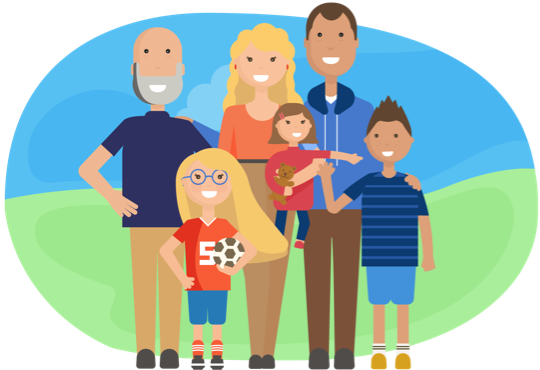 While every family has challenges, they also have strengths that they can draw upon during difficult times. Understanding how to build upon your family's strengths in five essential areas can help you feel more confident, less stressed and better connected to your children.
Getting the Whole Family Involved
Strengthening families takes the whole family. Find opportunities to get everyone involved whether it is in housework, play, or self-care.  These little moments can make lifelong memories and can be the best way to build on the 5 Strengths that you already have. Looking for more ways to strengthen your family? Find a Family Resource Center near you and get connected with other parents, classes and workshops, and fun for the whole family.